Have A Drink With JS Grites' Slanted, Enchanted Collages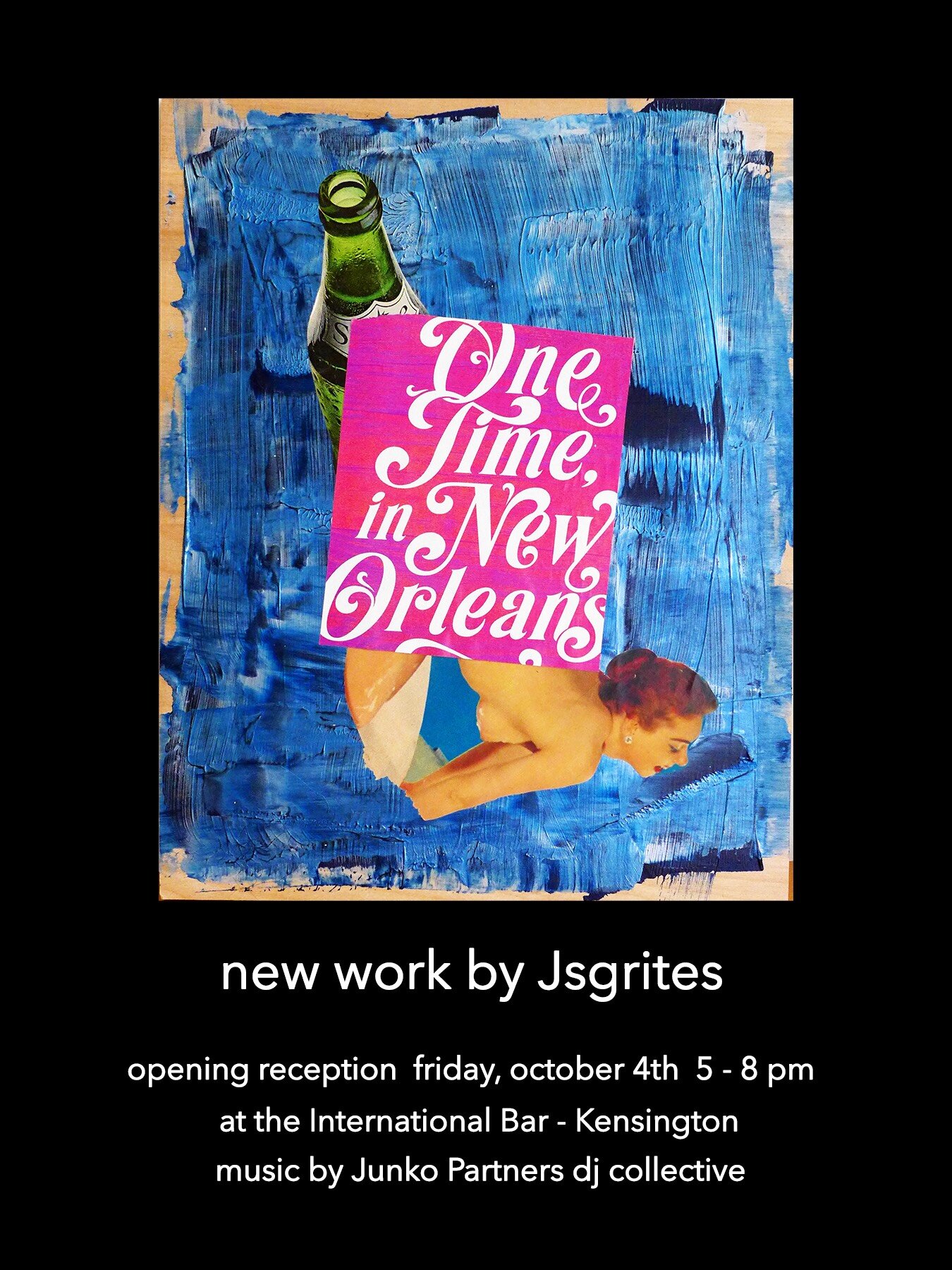 Collage feels of-the-moment again in the same way that, say, Pavement sometimes feels current again: It's the retro clock and wishful thinking riding together on a bicycle built for two. This is no complaint -- most of us ride on the handlebars of that bike most days these days. Jeremy Grites' collages exist in just that space, with now and then brushing up against each other in a way that makes its own kind of music. Which makes sense: Grites has helmed the DJ booth at The 700's Sunday night Bad Decisions Club for over a decade now, and he plays drums in both his own band, The Improbables, as well as a recently with punk legend Wreckless Eric. The pictures in "One Time In New Orleans" have all that same crazy rhythm as any of those music projects, but with one bit of magic added in; they're like watching a still image of a drum solo. It's a pretty hard thing to capture.
One Time In New Orleans: New Work by JS Grites opens Friday October 4, 5-8pm, at The International, 1624 N. Front St.