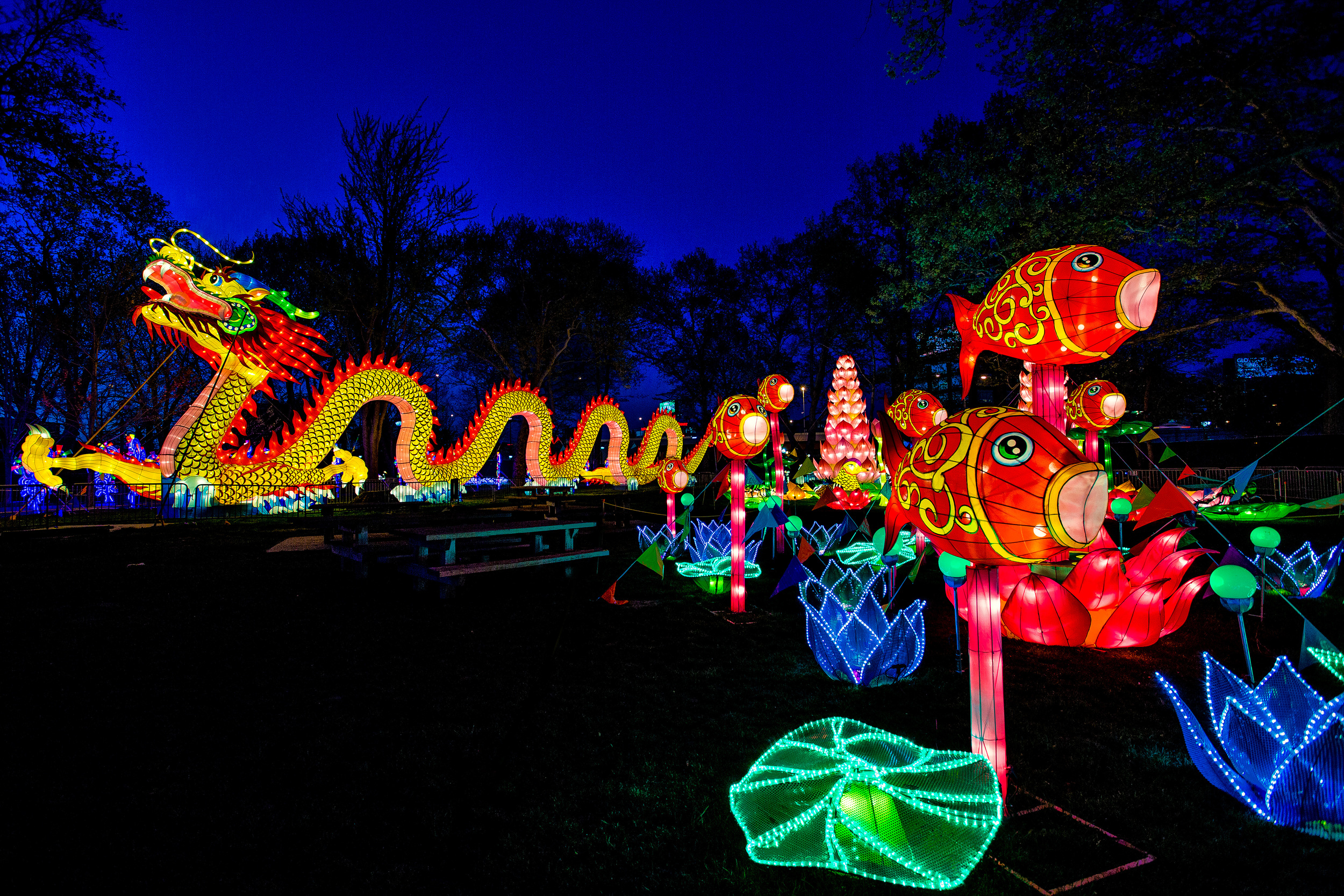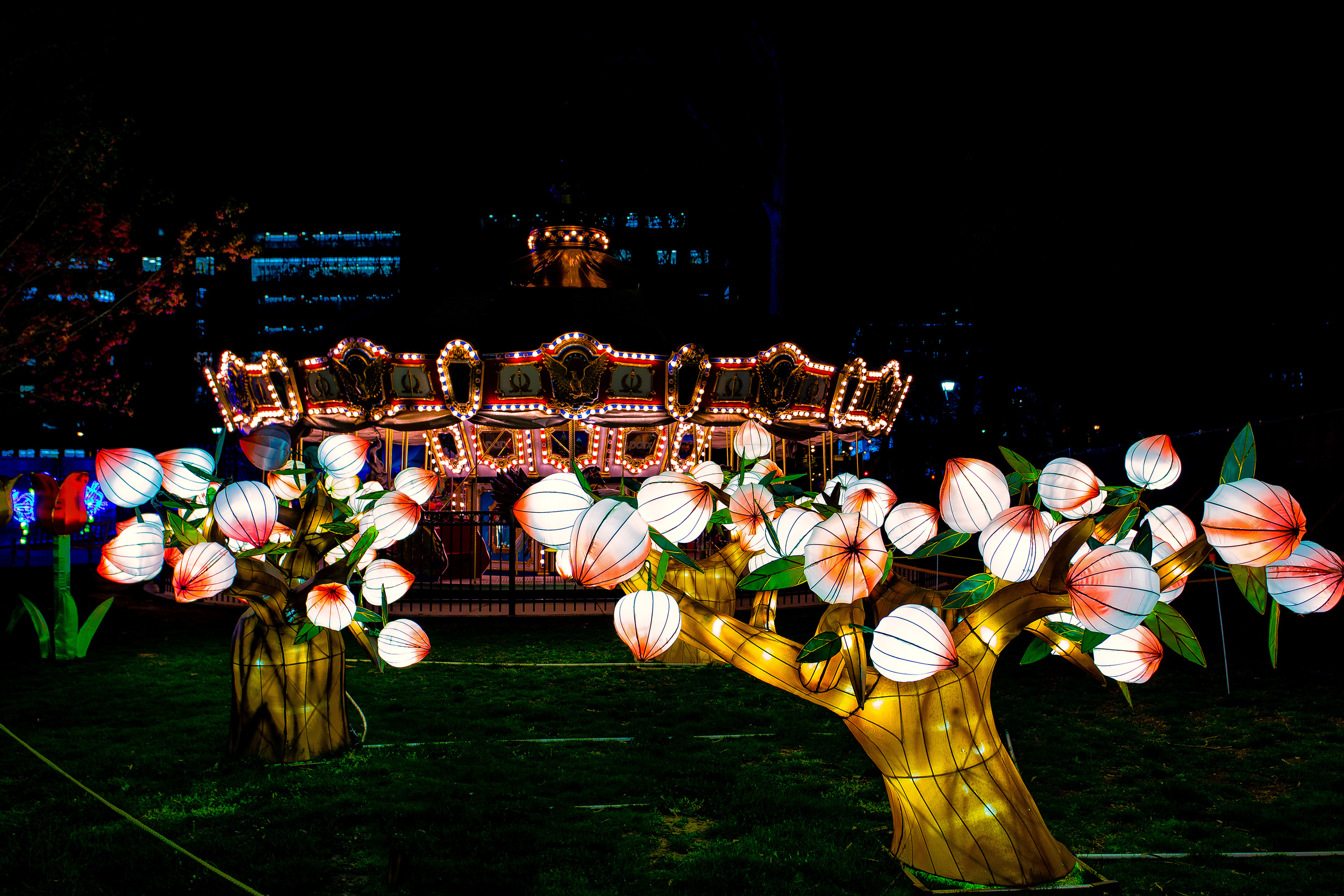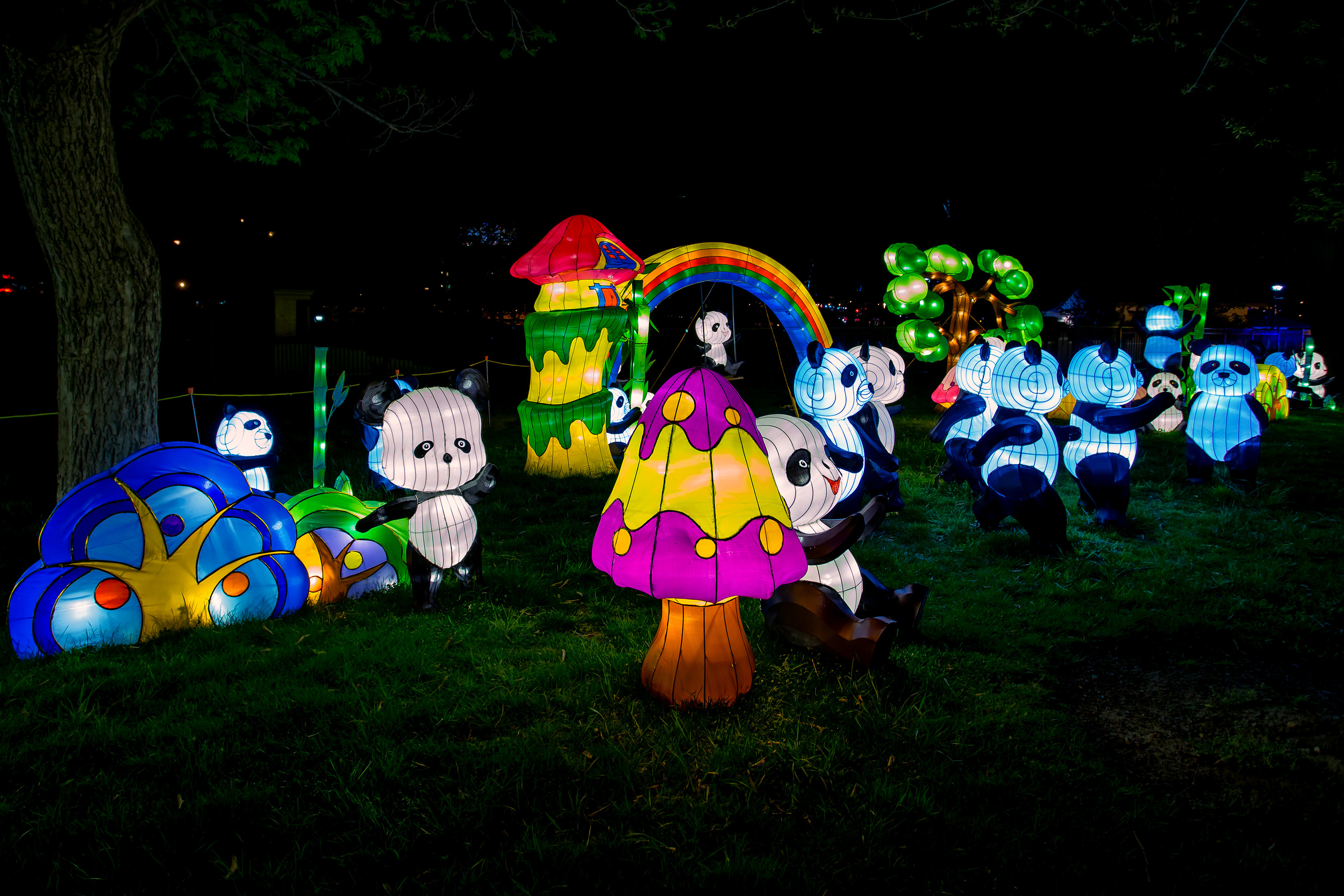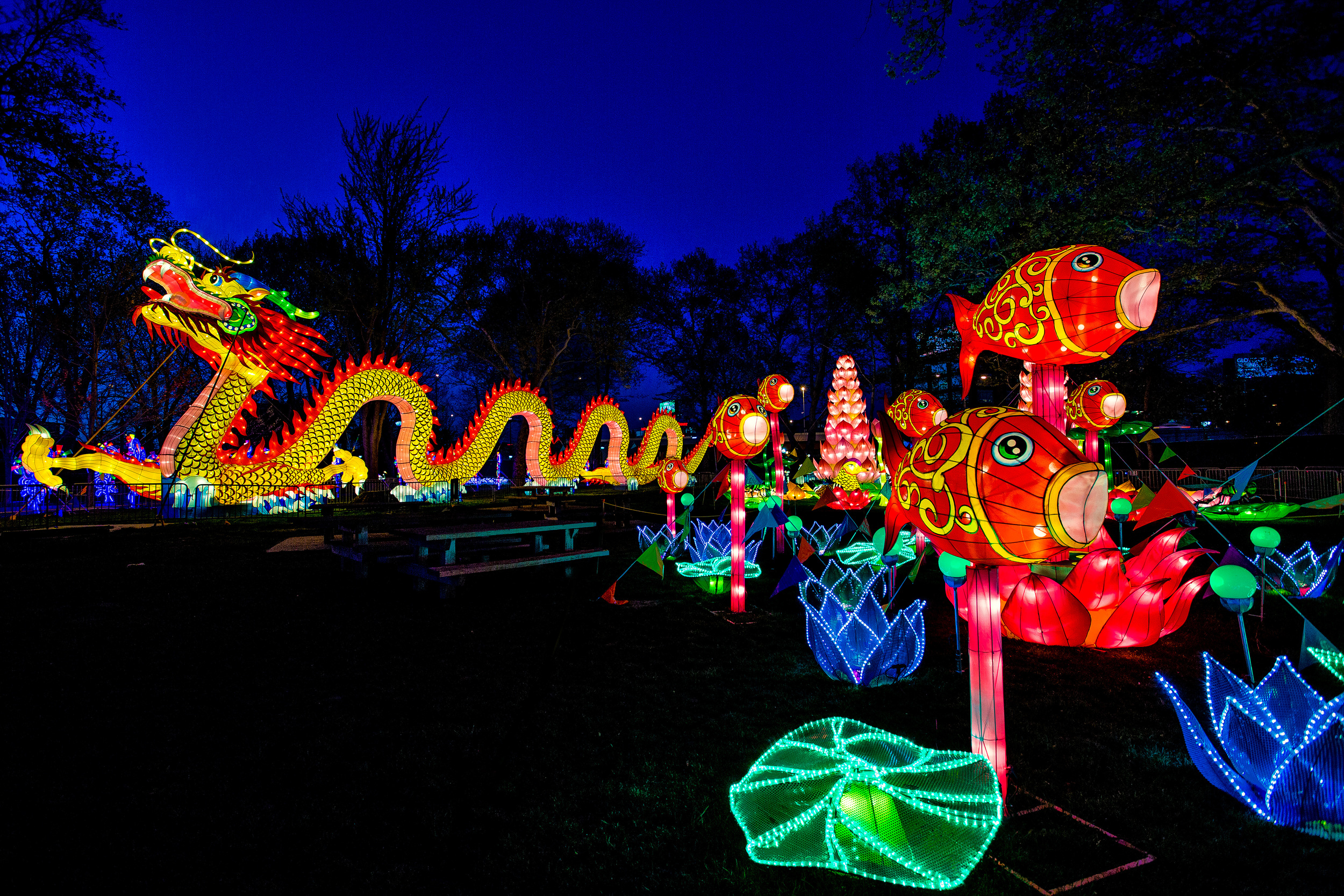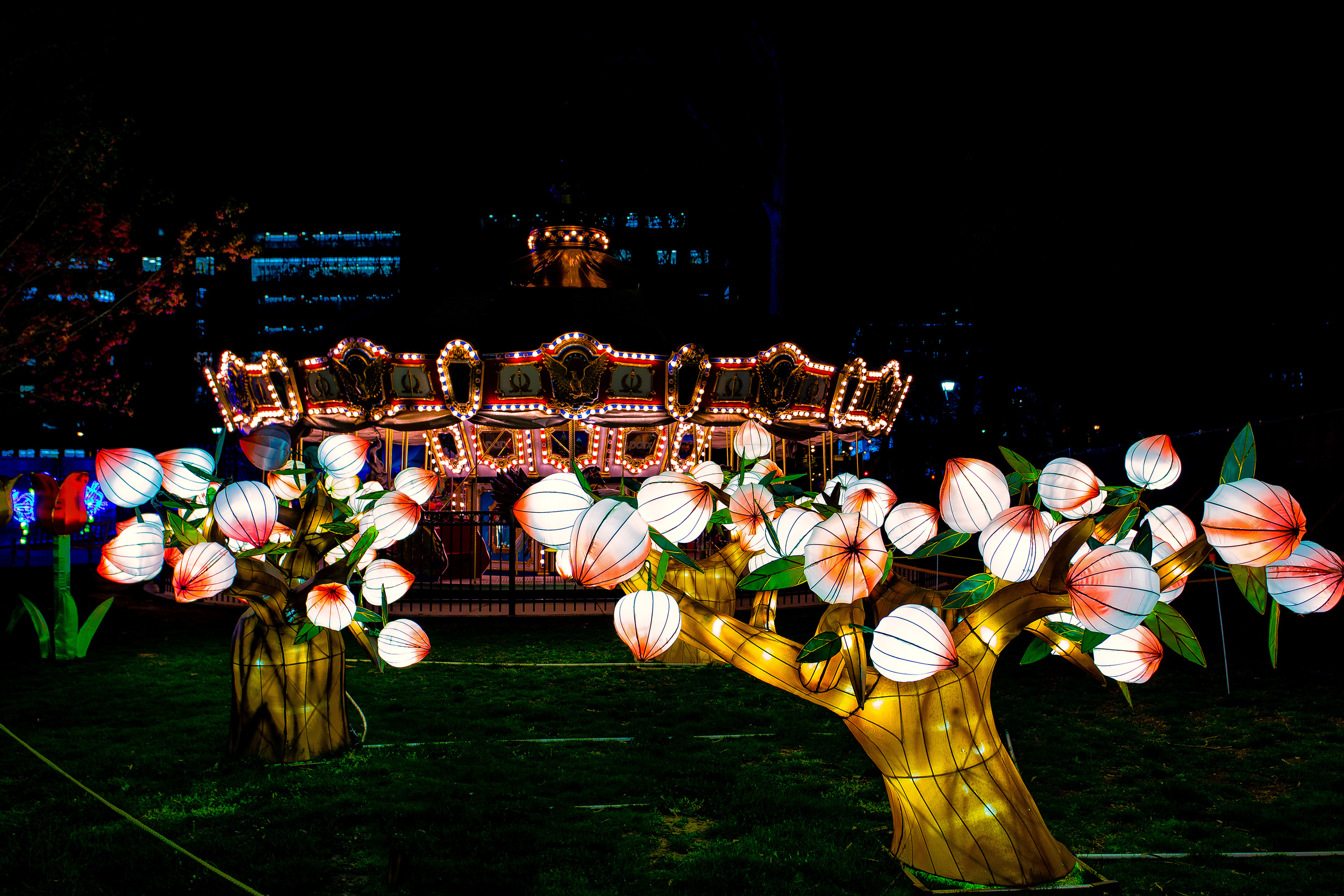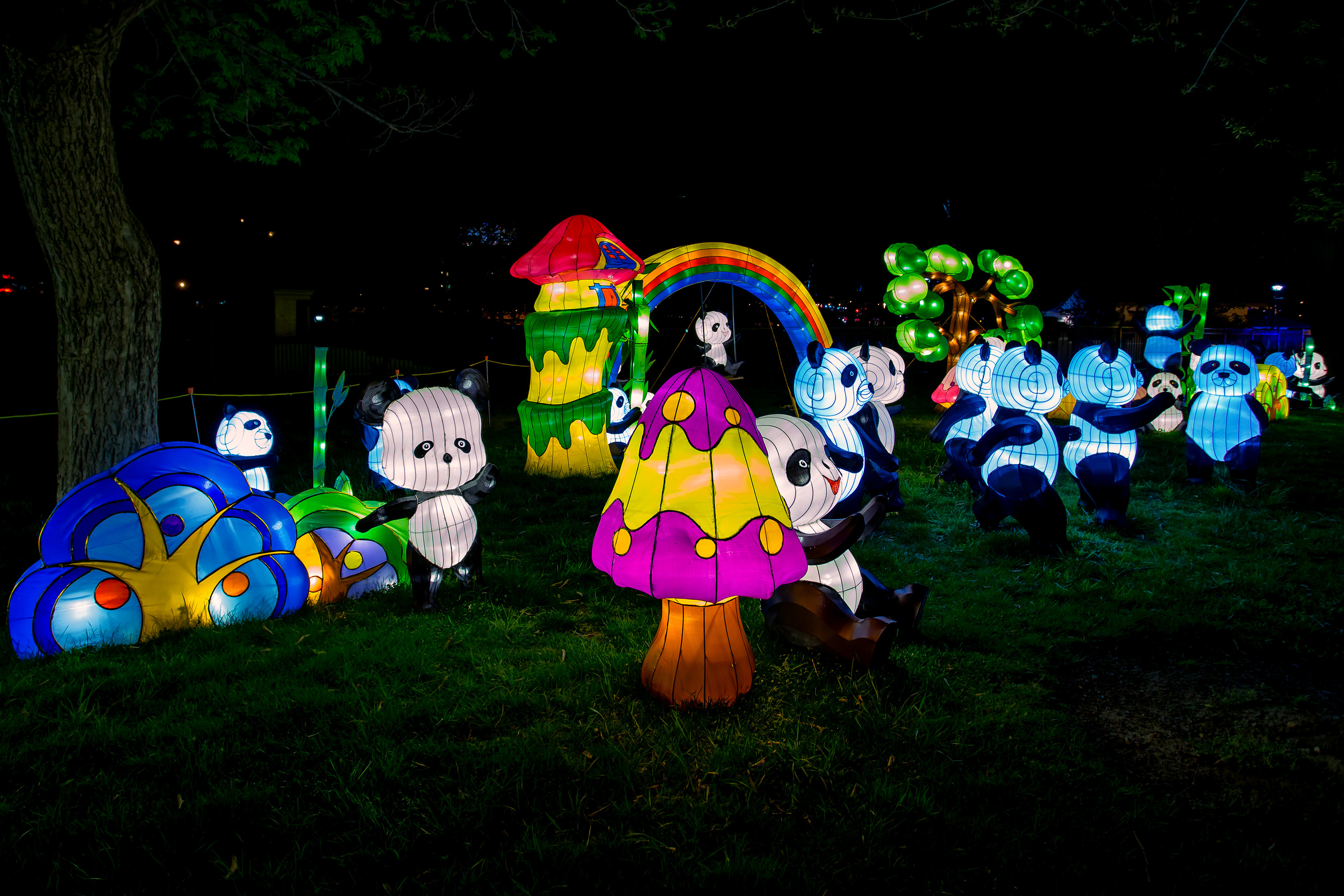 [ Photos by Jeff Fusco for Historic Philadelphia, Inc.]
If the jaded fiftysomething I overheard musing to her companion that the current Chinese Lantern Festival as a "half-assed rip-off of Disneyland's Main Street Electrical Parade" yesterday is reading this right now, I would like to ask you: Have you no soul? What is happening right now at Franklin Square Park is total sweetness and total light. Such undeniable spectacle is something Philly rarely does this well (I'm scowling at you, PIFA Street Fair). Make it a point to brave the crowds and catch this at night, when the atmosphere illuminates a hushed beauty you forgot Philly was capable of.
The Chinese Lantern Festival at Franklin Square Park runs through June 12th. For times and tickets, click here.